Benefits Of Having A Dental Insurance Plan
Master Your Financial Situation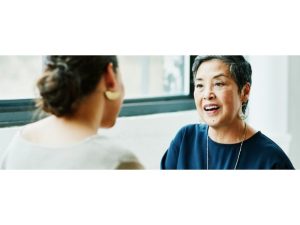 A dental insurance plan can help you keep a healthy mouth. It can also cover preventative care, which is important for a beautiful smile. Dental insurance can be difficult to understand, so it is crucial to understand the different plans and their benefits before signing up. In addition to preventative care, it can also help you save money on dental care by paying lower rates at a variety of dental practitioners.
Like other types of insurance, dental plans may have a deductible. These deductibles are typically annual, although some plans have lifetime deductibles. In addition to deductibles, many plans have a maximum amount that the plan will pay for certain services. For example, some plans only cover a certain amount for a full set of X-rays once in five years. However, these deductibles are often waived when people have no gaps in coverage. This article
A dental insurance plan can cover a variety of dental procedures, including cosmetic procedures. It can also cover preventive services and major dental procedures. The plan will also pay for the costs of dental implants, dentures, and diagnostic care. Some dental insurance plans offer no waiting period for preventive care. In addition, some of these plans cover preventive care services such as teeth cleaning and x-rays.
Having dental insurance is an excellent way to keep your family's oral health in good condition. It can save you money and ensure that you're using preventive care regularly. A dental insurance plan can also help you save money by eliminating deductibles and co-pays for preventive care.
Most dental insurance plans include coinsurance, which describes the portion of dental service that the insurance company will cover after the deductible. It is often expressed as a percentage. For example, an 80%/20% coinsurance policy means that the insurance company pays 80 percent of the cost, and the patient pays 20%. The coinsurance amount will vary from policy to policy.
Using dental insurance to keep your mouth healthy can help you avoid costly procedures. It is essential to visit the dentist regularly as the early detection of oral issues can prevent more serious dental problems later on. If you don't visit the dentist regularly, you may develop tooth decay, which may lead to costly root canals. If you don't care for your teeth, you could end up paying thousands of dollars for expensive treatment. A dental insurance plan can help you prevent these costs and save a great deal of money in the long run.
Many people choose to opt for a PPO plan as it offers lower rates and a wider range of options. PPO plans often have lower deductibles than HMO plans and allow you to see dentists outside the network. Moreover, there are many plans with no deductibles. Browse around this site
Another benefit of dental insurance is that it allows employees to stay healthier longer. People with dental insurance often get regular cleanings and checkups, which prevent costly procedures later. It also helps them improve their overall health, resulting in less time off work and higher productivity. A healthy smile can lighten up a room and bring people together.
Dental insurance plans can be costly, so it is important to make sure you get a plan that offers comprehensive coverage. The cost of an individual plan can vary, but on average, it will cost you about $50 to $60 per month. The premium amounts vary depending on the plan and provider network.