Master Your Financial Situation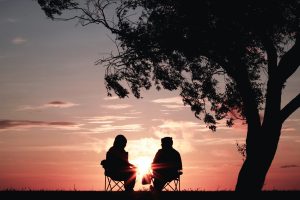 There are many different types of Life Insurance policies. Some are more expensive than others, and there are options for every budget. For example, if you have grown children, you may need less coverage than if you had no children. Other options include the guaranteed issue and simplified issue policies. These do not require a medical exam.
A permanent policy is called whole life insurance, and it covers the policyholder for their entire life. A whole life policy also has a savings component, called cash value, which you can withdraw or borrow against when you need it. Whole life insurance is also a great way to leave a financial nest egg for your loved ones.
The cash value of a life insurance policy will grow over time, and it can be used to supplement retirement. Some companies also give away annual dividends on whole-life policies. These are part of the insurer's profits and can increase your cash value and provide other benefits. It is important to keep this in mind when choosing a life insurance policy.
Whole life insurance policies are more complicated than term life. Unlike term life, however, they provide more flexibility. With a whole-life policy, your premiums will remain constant for the life of the policy, and your cash value account will grow at a fixed rate. In addition, your death benefit will be guaranteed, unless you choose to take out large cash value loans. If you decide to make a loan from your cash value, your insurer will deduct it from the death benefit. Next read
Another type of whole life policy is called a participation whole life policy. The participation whole life policy pays dividends. These dividends are the result of favorable mortality, interest, and expense savings for the insurance company. Dividends can be paid out in cash or used to reduce premiums. However, there are some risks involved in dividends.
Term life insurance policies offer protection for a set term, usually between one and thirty years. During the term, the policy is only paid out if the insured person passes away. Most term policies can be renewed, although the premiums will be higher. They will usually pay a death benefit to your beneficiaries. Click for more info
Term and whole life insurance are different types of policies. Term life insurance is less expensive than whole life insurance. You choose the coverage that you need, and the company pays out if you die during the term. Whole life insurance policies, on the other hand, are more complex and have a savings component. If you die during the term of the policy, the death benefit can be used for a wide variety of expenses, including mortgage payments, college tuition, and more.